At 4566m, Mount Meru is the fifth highest mountain on the African continent and the second highest in Tanzania.
The mountain's trails offer magnificent scenery, are uncrowned and encounters with animals are common. To scale Mount Meru requires sound physical fitness as well as the ability to withstand high altitude conditions. The climb is steep and the approach to the summit is particularly challenging. It is a 3 to 4 day climb via the common Momella trail, covering a total of 36 km and a rise to 3066m from Momella Gate (1500m) to the summit. From here the surrounding scenery, including the view of Mount Kilimanjaro in the horizon, is simply breathtaking!
A four day trek has the following itinerary:
Day 1: Momella Gate – Miriakamba Hut: 5 hours
Start early from Arusha or Moshi for Momella Gate and start trekking. Picnic lunch will be taken at Kitoto viewpoint and in late afternoon Miriakambi Hut is reached.
Day 2: Miriakamba Hut– Saddle Hut: 5 hours
Morning departure from Miriakambi, arriving at the Saddle Hut 5 hrs later. Lunch followed by a tour of the surrounding area.
Day 3: Acclimatization / Little Meru
Spend this day acclimatizing at the Saddle Hut and there is the option to trek to Little Meru, a two hour climb to the 3820m peak.
Day 4: Saddle Hut – Summit – Momella Gate: 17 hours
Get up at midnight for preparations for the final leg trek which starts at about 01h00. By sunrise you are at the summit.
The descent starts half an hour later, arriving at the Saddle Hut at about 10h30 followed by a break. By noon the descent continues, via Miriakamba arriving at Momella Gate by 18h00 and thereafter departure for Arusha/Moshi.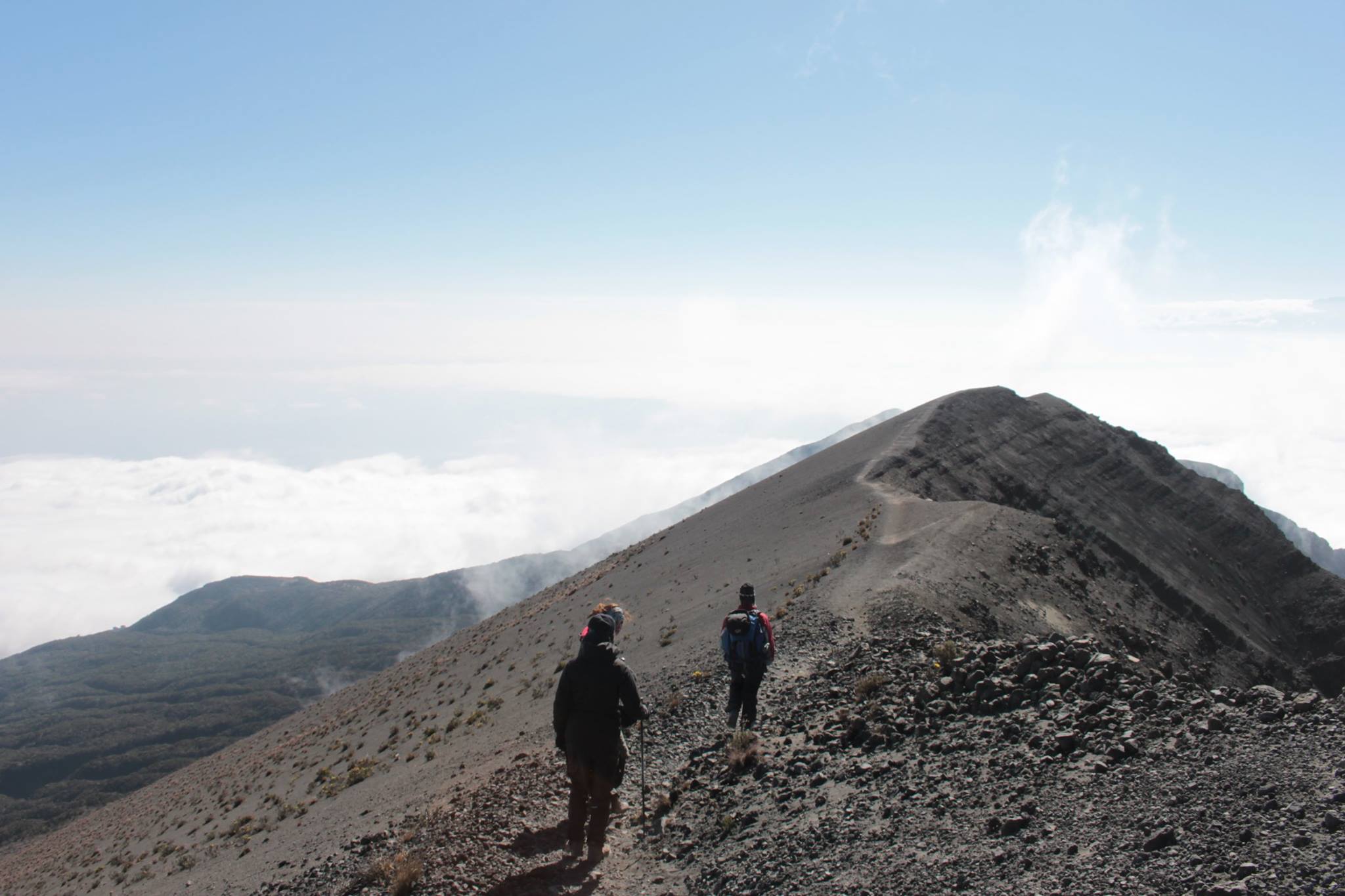 Mount Meru Climbing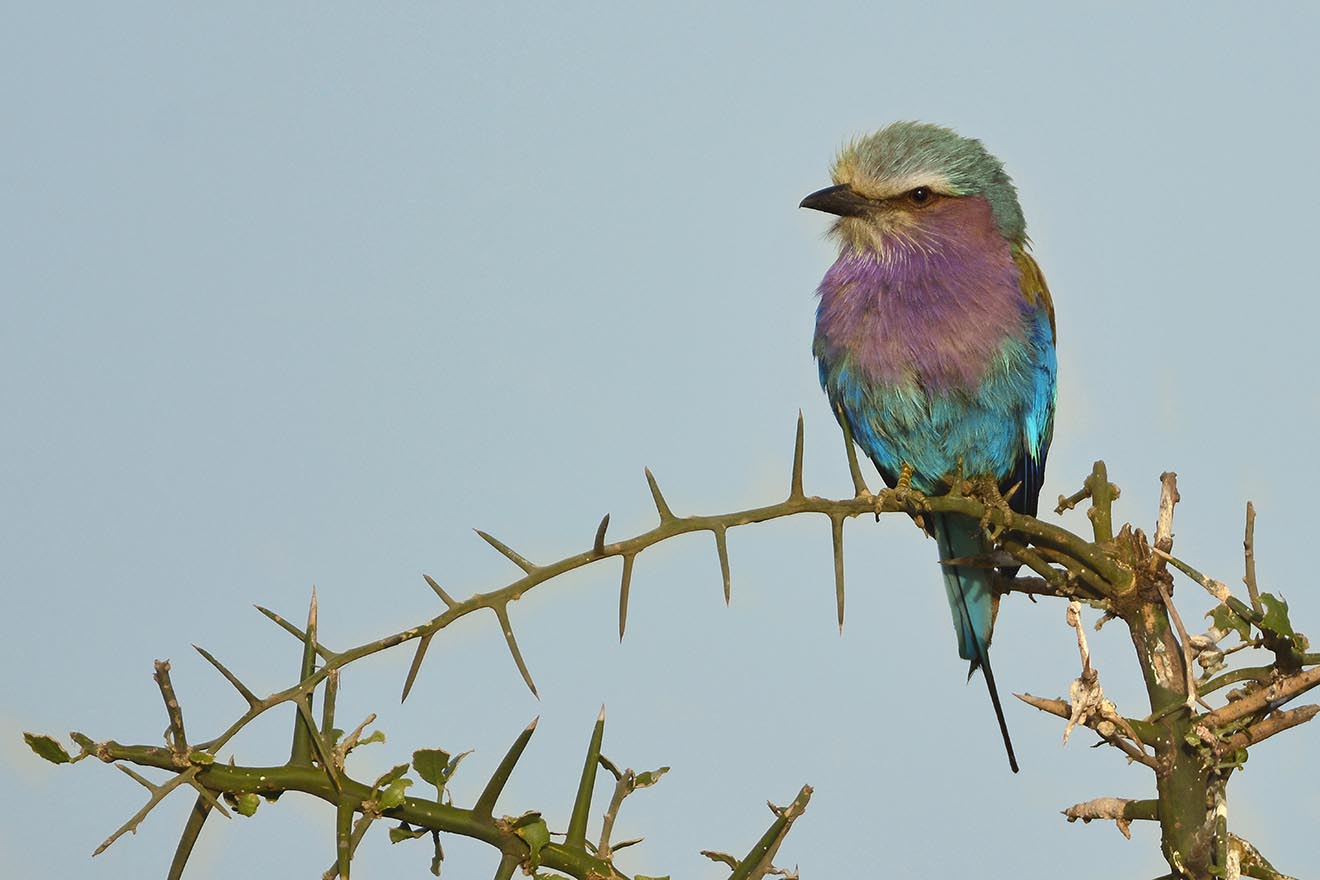 Bird