Empakai NatureHiking Trail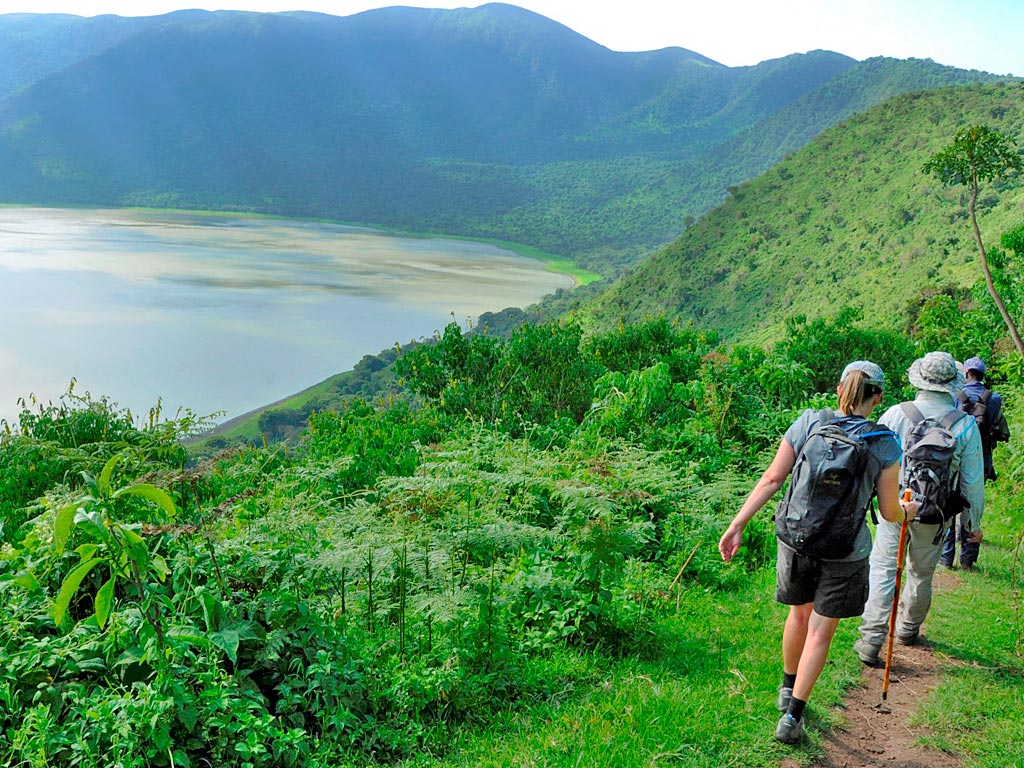 Empakai Crater is 300 meters deep and 6 kms in diameter. It is another collapsed volcanic caldera which is dominated by an 85m deep soda lake occupying about 75% of the crater floor. This is a truly beautiful, more isolated crater supporting a variety of unique and abundant aquatic birdlife including flamingo, sunbirds, turacos, pelicans, the black-winged stilt, cape teal and all sorts of wildlife including buffalo, gazelle, bushbucks, leopard, a variety of antelope, blue monkey and other animals. Very few people visit this crater compared to its more famous neighbour Ngorongoro Crater.
Ngorongoro Conservation Area is one of the few places in East Africa where tourists are encouraged to walk through areas teeming with wildlife, provided that they do so with a ranger. There is a well maintained nature trail from the rim to the floor of Empakai Crater. The views along the trail downwards are spectacular at every point. It is a joy to walk around the lake shore, experiencing the serenity and quiet beauty of this wild spot. The Maasai are NOT allowed to graze their cattle in the crater.
Short hikes can be organized. The walk takes a mere 30 minutes of the caldera floor. The best time for hiking is around 06:00 am in the morning to 10:00 am and 04:00 pm to 06:00 in the evening.